Get your FREE books here
Curiosity may well have killed the cat, but it damned for eternity the Phoenix and the seraph.
On one hot Ozark night, when one of Miael's games leads to murder, it's only natural that Jessica should follow Miael's counsel. Only natural that she should feel no guilt or remorse. Only natural that they should kill again.
In a post-apocalyptic world, Spyder, a Lair trained dominatrix/whip mistress and noted war criminal, escapes the sadistic torture of her 'owner' and flees to the war-ravaged countryside. Rescued from a brutal attack by 'The Bull,' and in need of help, Spyder agrees to work as knife and whip thrower for Tobias, the ringmaster of the Devil's Circus. She finds power in both lust and love as she focuses on saving both herself and The Bull from the clutches of evil. Cruelty, saturated in unchecked power and insanity, knows no bounds. In a place where right and wrong begin to cloud, Spyder spins a web of manipulation. It's a dangerous game she plays, but also her only hope of survival. Can she partake of evil to survive and still retain herself?
(1st in Series FREE 'The Penance List)
5* REVIEWS "Blown away to the point of speechless, shocking, vivid, bloody well written!" – "I read the book in one sitting." – "I raise a glass, I'd love to meet anyone who writes like this." – "Cunningham has done it again! What a fantastic writer." – "Unfinished Business is every bit as good as The Penance List. You did not disappoint."PREVIEW
Tara Warr has had enough, time to turn the tables on her stalker and make him suffer as she has done.
A skilled mix of fueled tension, dark humour and pulsating sex scenes, we continue the roller coaster ride of psychotic David Howard's obsession with his childhood sweetheart.THE DAVID TRILOGY
'His eyes met mine. We stared at each other. They were screaming as well. They begged for help. They begged for another day on earth, a day he would never get.'
David has a disease. He was born with it and when he tried to tell his parents about it, they shunned him. In desperate search of peace, he sits by Manchester's black artery; the canal. He's done this many times.
But when he sees a man viciously murdered, David becomes entwined in a secret that's been killing for years. In the midst of terror, David begins to find himself. Will he survive? And what will be the cost?WARNING: In reality, a significant number of people being killed are homosexual. This book deals with some homosexual themes.
As the last descendant of the Devinforge bloodline, Addison had a destiny greater than she had it in her to imagine.
Still, there was just one problem.
Addison didn't believe a word of it.
She didn't believe in Mama. She didn't believe in the Guild. And she certainly didn't believe in wolves with hair on the inside.
These stories contain randy vampires, naughty necromancers and ghouls who just want to have fun. This quirky collection gathers the funniest fantasy and weirdest paranormal stories written by award-winning author, Sarina Dorie. Included in this book of treats are stories previously published in magazines such as:
Putting the Romance Back into Necromancy
Five Tips for Outsmarting Satan—and Your Students
Bite Me
Zombie Psychology
Night of the Living Deadcrumbs
A Ghost's Guide to Haunting Humans
In all, there are seventeen tales to transport you to another world and tickle your funny bone.
What if real life scenarios were far more horrific than fantasy? What if you could visit the dark, unsettling mind of one man and experience the disturbing stories that originate there?
These stories are unconnected, but they all include a similar trait: Fear. They are all based on aspects of life that are haunting yet very real. Experiencing these stories will induce a terror that will stay with you long after the final page is turned…
Award-winning author, Jeff Dosser presents 6 dark tales from his library of published shorts along with 3 of his favourites which have yet to be exposed to the light of day.
This promotional anthology includes award-winning short, Mother's Love. Recipient of the 2016 Quill award for best short fiction.
Nightmares are the stuff that answered prayers are made of.
When those involved in the cover-up of Mineau December's abuse and brutal assault begin to die under mysterious circumstances, Mineau believes her prayers are finally being answered. Answered prayers, however, quickly turn into a nightmare when Mineau finds that her saviour is more dangerous than anything she could possibly dare imagine.
The opposite of life isn't death; it's something far worse.
In an anarcho-capitalist future, space-based corporate settlements have replaced the State. Colonel John Alvarez, a fifteen-year veteran, is unwilling to waste more years leading missions into deep space. He wants to start over and make a new life with his wife and son.
But when a distress message from a distant research probe is received, Novos Corp reactivates Alvarez's contract. He must carry out one last mission, a rescue attempt. Unknown to Alvarez, however, is the hidden threat that awaits him, one that—if he cannot stop it—will doom humanity to a fate worse than death.
Set in Hua Hin and Bangkok, Thailand. Horror, crime and mystery. The tourist town of Hua Hin is considered as a quiet place where nothing happens. Don't you believe it! How can Thai twins become Siamese twins? You will have to think about that. No need to feel sorry for them, they like eating people! A mother and son team of debt-collectors have a nasty habit of setting fire to their victims. A successful casino lets things go to his head with his dream of remaking the classic 'Freaks'.
The third in this series, 'Children With No Worries', will be published mid-July 2019. Look out for more details.
A short tale of loss, grief, revenge, and self-torment.
Tomiko was a bored Tokyo office worker until she met Sanji. She couldn't tell whether he was stalking her or falling in love. But after years alone, Tomiko longed for something more. Sanji was perfectly wrong for her and their tumultuous relationship ended tragically.
Now, transformed into a mermaid and bound to her grotto undersea, she longs for revenge. Only Sanji's death can release her. Will, she ever have the chance for vengeance or will she be trapped forever under the sea?
5* What happens when opposites attract and you fall for a psycho? Obsession, kidnap, murder… sexual tour de force David Howard is just getting started!
"A hard-hitting, powerful, steamy psychological thriller that has it all – love, sex, murder, power, glamour, romance, stalkers, celebrities, secrets, SAS, revenge & the British press. No wonder this one's going to Hollywood!"
"I raise a glass, I'd love to meet anyone who writes like this"
"Couldn't put it down, totally reeled me in"
"Gripping Story – I admire this author, she isn't afraid to push the boundaries"
"Explosive and visceral… compelling"
Book II 'Unfinished Business'
They're not undead; they're just angry…
The DataMind meditation app has revolutionized the world, making people smarter, happier, and more productive. But a programming glitch in the final update causes billions of users to experience uncontrollable rage and aggression.
Nick, an ordinary high school senior in Fairbanks Alaska, is suddenly thrust into this life or death arena. He and his brother must escape the zombie-like hordes of blood-thirsty maniacs and seek refuge north of the arctic circle.
The four-hundred-mile journey tests the boys, their wits, and their trust in each other. They think they're fighting to stay alive; but little do they know, they're fighting to save mankind.
Humankind will soon be extinct. A mysterious pandemic cut through two-thirds of the population in just four short years, and within another four, it will decimate everything – and everyone – left. As the last days' tick by, relentless and ruthless, the reclusive Mason Mild finds himself torn between a peaceful end and a brutal immortality. Between his hopeless, but comfortable days with his family, and something new…something violent and wild. Have the fang marks above his heel dealt him an early demise or a second birth?
Following the murder of his wife and traumatic backlash to his son, Detective Mark Boyd has retired from the Alsuma Police Dept and taken up the tranquil country life outside picturesque Button Creek, Oklahoma. But Mark's plans to heal his son and rebuild their relationship are shattered when their new life is destroyed by a pack of violent marauders.
Mark's call to authorities fall on deaf ears and his only assistance comes in the form of alluring telephone lineman, Heather James. With Heather's help, Mark makes plans to uncover those responsible but soon learns the peaceful town of Button Creek is not what it seems. Its citizens are prisoner to a horrible secret, a secret which could steal his son and destroy their chance for a fresh start.
NOTE: This is a partial book & not full copy.
In The Silent Red Room, everyone is paying to hear you scream.
Running from her troubled life, Jessica lets her curiosity lead her into The Silent Red Room, a sinister web stream where creative methods of torture are used to please an affluent audience.
Dale simply wanted to rebound from a failed relationship. Now he's fighting for his life. Whether you come by choice or by mistake, you never escape The Silent Red Room.
Will these perfect strangers survive being pulled into the cyber mass known as the darknet? Or is their fate sealed?
'Netted' will entangle you in its horrifying web as you face the darkest side of humanity. Will you emerge unscathed?
When an oil company sends a scientific team to investigate one of the dozens of huge holes that have mysteriously appeared overnight in the tundra of the North Slope of Alaska, they discover a far worse danger lurking below, one that threatens to destroy us all…
"I enjoyed my time in Firesmith's world. I did not want to leave. I really got a kick out of it, and would happily come back for more. Recommended."
MJ Kobernus, author of The Guardian: Blood in the Sand
"This book rocks."
Barton Paul Levenson, author of Dark Gods of Alter Telluria
"a quick, enjoyable read. Full of action and fraught with danger"
Dave Robertson, author of Strange Hunting, Strange Hunting II, and The Brave and The Dead
Justin Wesley has been kidnapped—locked inside a basement with no way out—and the clock is ticking. His kidnapper is growing restless. He needs to find a way out. He needs to call for help. But as his voice fails another will take its place—a voice from the beyond. And unfortunately for his kidnapper, Justin is listening.
Every Generation She Feeds
For rookie park ranger, Matt Holmes, life couldn't be better. He's met the woman of his dreams, lives in picturesque Thunderbird Falls, & spends his days working in nature's majesty. But Matt's picture-perfect life is about to take a turn for the surreal when his investigation into a string of accidental deaths reveals terrifying similarities with a series of fatalities 17 years prior, including the drowning of his mother.Pagan ceremonies, unexplained occult rites, & a mysterious preacher are just a few difficulties Matt, girlfriend Colleen & fellow ranger Andy Zimmerman face as they uncover the source of evil feeding on the town of Thunderbird Falls for generations. The only question remaining. Can they stop it?
NOTE: This is a partial book& not full copy.
Clover has one friend, and now she's pulling away and Clover doesn't know why. When the two are left behind while their parents go to a Halloween party, Clover hopes things between her and Nessa will go back to normal. The night turns out to be anything but normal.
I was never afraid of monsters—at least, not until They came: the visitors from outer space.
Now They're in our skies, on our streets, always watching, forever waiting.
At seventeen, I'm just about to graduate from the Juvenile Education System and declare my career of choice. The Midnight Guard—who protect our community from the vicious things that lie outside our walls—calls to me.
It's hard, dangerous work, with gruelling hours that offer little sleep, but it's the one thing I know will help make a difference in our ever-changing world.
When a huge hole opens up in the path of a controversial new pipeline, the oil company's head of safety convinces her estranged husband to fly to Alaska's North Slope and investigate. But when geologist Jack Oswald rappels down into the mysterious pit, he discovers it is unlike anything he has ever seen. Meanwhile, giant wolf-like creatures slaughter both wildlife and people, and they attack the nearby protester camp, indiscriminately killing protesters and even the oil company's armed guards. This prompts a reporter to reveal herself as a member of an ancient secret society dedicated to defending humanity from demons. The survivors soon learn there are worse monsters than hellhounds. To repair his broken marriage, the middle-aged geology professor only needs to save his wife…
This preview features the first story 'Cold as Icing' (full book only $0.99). These five little horrors include voodoo cake decoration, a dentist, alien vampires, human sacrifice and a fly, or is it the Lord of the Flies? Best read in broad daylight.
***WARNING***
This is a dark, gothic, slightly erotic romantic thriller that contains elements that may be disturbing and offensive. Please read with caution if you are triggered by events depicting violence and various forms of abuse.On the seventh day of the seventh year… she desecrates.Evil keeps a formidable schedule in Weston, West Virginia. Every seventh year, spirits from the town's abandoned insane asylum seek worthy souls to command. But this seventh year, a desecration unlike any before is scheduled to ravage the town. And Solomon Gorge is lured to the harrowing event by the screams of Silence.
What if the zombie apocalypse took place in shark-infested waters?
The zombie apocalypse is coming to New Smyrna Beach, Florida – the shark attack capital of the world.
Are there any heroes left to fight off the monsters?
As a kid, Bill Bridges dreamed of being the hero. But then life got in the way. Now with the end of the world in sight, Bill's armed with a baseball bat and a desire to redeem himself. Is this his last chance to shine? To be the man he should have been?
All the best killers are coming to town today. But believe it or not, there's something even worse than zombies and sharks lurking around New Smyrna Beach.
Death is coming to Florida. Will anyone get out alive?
Apex Predators is the first short story in the GrimLog Tales of Terror series.
* 2018 Independent Author Network Book of the Year Awards Finalist *
The Hound & The Philosopher Inn looks like your average pub, with only its mouthful of a name to separate it from any other. But, secrets lurk just beyond the ales, wines, spirits and bar snacks. Deadly secrets.
HELLHOUND will draw you into the supernatural underbelly of Greater London with the promise of blood, guts and the realisation that the monsters may be closer than you think.
I'm ready to pull off the biggest con of my life. The only problem? The Lord I serve has just brought me to an island whilst he attends something called the 'V Games'.
I was set to spend a week in this icy place where the sun never rises, staying in a castle owned by a peculiar couple called the Helsings. But everything's changed.
Vampires exist. And this is no game. It's pure hell.
And the worst thing? The love of my life is one of the contestants.
If I don't save her, no one will.
I'm coming for you, Evangeline.
Here's a preview featuring the first 7 chapters of Arnos Hell (full book only $0.99). Bob Harding is a health advisor at an NHS helpline in a call centre built on a graveyard. One Halloween night, a disgruntled spectre locks the staff in and announces he's going to kill them all. To save himself, his colleagues and his girlfriend Bob must overcome his greatest fear. A spooky supernatural tale laced with humour.
Mary never knew her father until he died and brought his enemies to her doorstep. Searching his house for answers, she unearths an ancient nightmare and is drawn into a world of corporate magicians, subterranean kingdoms and living architecture, all of whom have a history with the Stickman – and their own sinister agendas for his daughter.
As a secret war breaks out across London with her at the centre, Mary finds fragments of her own past resurfacing, and has to understand the true nature of her legacy before it's too late…
THE STICKMAN'S LEGACY is a dark fairy-tale about the stories we tell ourselves.
If all of your beliefs about the world were erased in the blink of an eye. What would you do?
When Orion Society agent, Eli Cohen, faces true evil for the first time, it changes him forever. Everything he had based his life on was gone in the blink of an eye. He had ignored his father's teachings when Eli was a young boy, but now they had all come true. As a result, his work is getting sloppy, and it might cost him his life, or worse, awaken something that has been dormant for over one-thousand years.
Fans of Jeremy Robinson, James Rollins, and Greig Beck will love the Ancient Purge series by M.C. Bass.
100 Days in Deadland is a journey through the first poem in Dante Alighieri's Divine Comedy, the classic tale on the horrors of hell… zombie apocalypse style!
Still, in her twenties, Cash has watched her friends die, only to walk again. An office worker with few survival skills, she joins up with Clutch, a grizzled Army veteran with PTSD. Together, they flee the city and struggle through the nine circles of hell, with nothing but Clutch's military experience and Cash's determination to live. As they fight to survive in the zombie inferno, they quickly discover that nowhere is safe from the undead…or living.
Iris had not imagined her life would turn out this way. Driving to a new town to start a new life, running away from an abusive ex-boyfriend wasn't what she had in mind growing up.It had gotten so bad she felt like she needed to hire a bodyguard. But what kind of bodyguard wouldn't take her money? And how did he get to be so dreamy? Life is full of surprises.
Jacob would not dare to take money from his mate. His bear called to her. He needed to feel her, to love her, to protect her.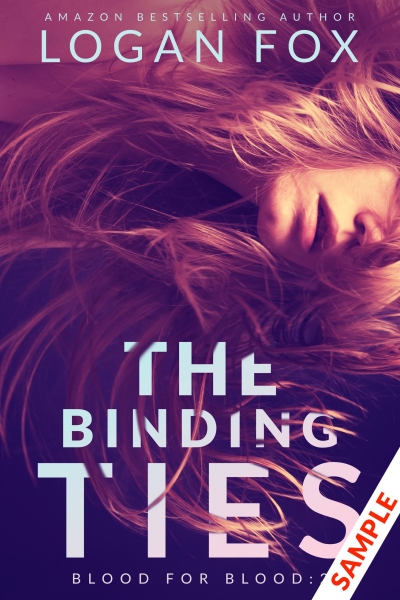 She never expected freedom to carry such a high price.
When eighteen-year-old Ziggy runs away from home to find her soulmate, her path leads her to the quaint town of Mallhaven.
Fresh off the bus, the rebellious hippie accepts work on a cannabis farm deep in the mountains.
But what she considered the beginning of an amazing adventure swiftly turns into a terrifying nightmare when she's drugged and held captive alongside eleven other girls.
Ziggy must escape, and soon. But can she bear to leave behind the other captives?
This is a standalone approximately 26,000-word Reverse Harem novella with sizzling hot romance, for audiences 18+ only.
Destined love. Sounds grand, doesn't it?
Not so much when you're on the other end of the equation. My groom-to-be dumped me the day before our wedding, but when the mysterious pack Alpha offers me the chance of a lifetime—to choose my own mate—my circumstances change overnight. Now I find myself torn between the ex-friend I've never quite gotten over, the pack's resident Mr Right, and the one man I can't have: my ex-fiance's father, the Alpha himself.
I thought being abandoned hurt more than anything, but this choice is tearing me apart. More than just my happily-ever-after depends on making the right one.
A serial killer is a person who has killed more than three people within several months or even some years, with a break between murders. The cause is usually psychological (often sexual) satisfaction, though thrill, anger, attention seeking, and money may also be a motive.
Telluride, Colorado. A winter paradise unlike any other. Nestled into a remote canyon of the Rocky Mountains, the old Western mining town rose from the ashes to become a high society ski retreat catering to the rich and famous. But when a mysterious plague starts turning civilized people into ravaging fiends, the resort's isolation becomes its curse. Struggling through blizzard and whiteout conditions, a band of scattered survivors, guests and locals alike, are forced to work together to keep their friends and family alive. However, with the decomposing horde of bloodthirsty zombies continuing to grow, those still uninfected by the disease must make a choice: escape or prevent this mountain sickness from reaching the world outside.
Stadler House: Book One: Anna is a southern gothic gore-filled, action-packed fast-paced story of Horror which takes place in the small Florida town of Port St. John. In the vein of movies like THE CONJURING, POSSESSION, and PARANORMAL ACTIVITY – Stadler House will leave you exhausted and drained in this Brutal and Violent story that hurtles the reader along at a break-neck pace – a story no that horror fans should not miss!
Everything in Teddy's life was going perfectly. He had a loving wife and son, and he had a great job as a pharmacist. Every day he would go to work with a pep in his step but, like in everyone's life, there are as grand ups as there are desperate downfalls. He would lose everything and find himself drinking day after day. With everything he pictured in his life; he never imagined himself drinking vodka at 8:00 a.m. day after day.
Of course, alcohol can easily take over a person's life, and it took over Teddy's. He would be fired from his job when he arrived at work drunk. His pharmaceutical license had been suspended, his wife was divorcing him, and life seemed to be slipping from his fingers…
Welcome to The Codex – Omnibus edition.
This special edition includes the epic origin story, "Failed Crusade," that inspired five volumes of demon hunting across the multiverse (and multiple genres.) This fantasy story has an amazing twist ending.
The original Codex stories appeared in The Crimson Pact anthologies as "The Transition," and "The Merging." These stories are connected to each other, and to "Failed Crusade" at their roots, but occur many years later. They follow an unsuspecting foreign exchange student named Sloan Boyle. A seemingly innocent interaction with a stranger in a Spanish Cafe leads to a dangerous series of events, and a weighty discovery that threatens everything Sloan ever knew about this world, and his role in it.
"Club PK2" is written in the same Codex universe.
We are all food for monsters, and most of us don't even know it.Mario Lucado seeks out a life of terror and menace. No one believes his wife was murdered by a vampire twenty-five years ago. The old man's lost his marbles, they say. What a shame. But when people start finding bodies in the woods drained of blood, Lucado knows the vampires have returned. And this time, he's not the only one hunting them.
Edgar Sallow has been a remorseless killer for years. The authorities never catch him, no matter how many bodies he leaves in his wake. While he's never yet felt the urge to drink human blood, he's about to start.
Sallow House is a gripping and deadly debut novel that unveils a blood-soaked vision of inhumanity, for readers of gothic horror and the grisly macabre.
Rae faces a dilemma when her brother, Kenan, announces a man wants to buy their log cabin in Virginia. A place abandoned after they helplessly watched their parents tortured and killed inside. Reluctantly, Rae agrees to sign over the deed once Kenan mentions their six friends are taking a road trip with them for moral support.
The next morning, two of their friends have disappeared. And worse, someone has sabotaged their two rented Jeeps, leaving them stranded.
Alone in the woods, thirty miles from civilization with no cell phone reception, the weekend turns into a deadly game when a killer hunts Rae and her friends. They struggle to stay alive and discover the truth.
Is someone stalking them, or is there a killer among the group?
Coordinated EMP and Cyber Attacks. A desperate race. So much at stake.
Erick Wynn is about to be a new father. He and his wife, Amy have prepared the best they can, but they never planned for coordinated EMP and Cyber Attacks to leave them separated, without power, communications or transportation. Erick had just arrived at the airport to head off on a business trip when the lights went out. Now, he must fight his way through the violent streets of Chicago to make it home to his wife and unborn child before the violence reaches them.
Would you be willing to do whatever it takes to get to your family?
Sudden Chaos is a post-apocalyptic EMP survival short story of the Days of Want Series and contains a free two chapter preview of Turbulent, book one in the series.