Choose your FREE book here – https://claims.prolificworks.com/gg/cVFxdna5WNAL9byke355
Until 7th March.
Girl Gone Ghost (preview) Dawn Husted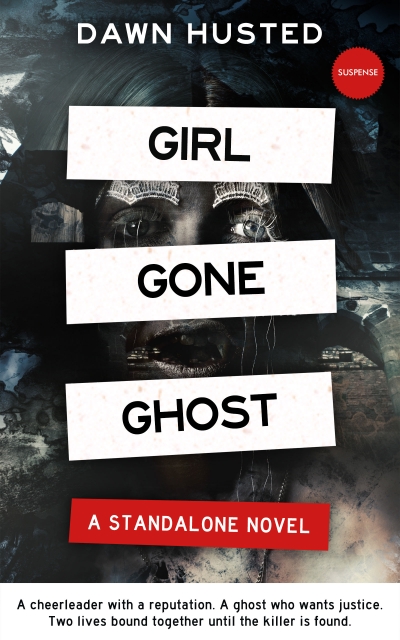 A gripping psychological thriller.
Inspired by a serial killer in a small town, this suspenseful novel is filled with sizzling chemistry and dark secrets. Girl Gone Ghost is a murder mystery that leaves you guessing who the killer is until the very end.
—————
A cheerleader with a reputation. A ghost who wants justice. Two lives bound together until the killer is found.
When Sonora's best friend's body floats ashore Brushy Creek, she is haunted by the corpse-like spirit. The incessant ghost refuses to leave the cheerleader alone. She must risk death and sanity to find her friend's killer. If Sonora isn't careful, she'll be the next victim.
*Perfect for fans of We Were Liars, Pretty Little Liars, and The Sixth Sense.
The Deal SCCunningham Books
5* Feisty Amy Fox hates rules. She's a new Angel but for how long? Abusing her powers, lusting after her partner, avenging scores, protecting the underdog, dishing out unauthorized karma on criminals, bullies, bitches & competing Warlords will have her thrown below ground!
At the age of 4 yrs, Amy was taken.. she survived.
A week later, another little girl was taken.. she didn't.
Angry that a bad man has gotten away with murder, she prays for a Deal. Decades later, her Deal long forgotten, career girl Amy mysteriously dies.
She awakens in the afterlife to discover a hi-tech MI5'esq office of like-minded souls. Saving lives is 24/7. As white feathers sashay to the ground, with her lover's ex & Witness Warlords trying to close her unit down, she has to wonder if her Deal was a mistake?
Curious Goods – Pandora's Box (Book 1) Bones Monroe
Paul received the worst news that a father can receive, his beautiful, precious daughter has a terminal disease. In the depths of despair, he hears about Curious Goods, a quaint antique shop that might be able to help. Much to his surprise, his daughter recovers with the help of a mysterious box. Things turn out to be too good to be true, this was just the beginning of a downward spiral…
This is a short story. Book 1 of the Curious Goods series.
KNIFE EDGE David Callinan
'Make me beautiful, make me beautiful"
Ella Fallon makes this secret wish every night. She and her lover Ed Leeming were born brilliant but ugly and their lives made a misery at California's most exclusive college by Scott Stockton, leader of 'The Beautiful Elite'.
Stockton has it made. He is heir to an industrial multinational and plays the 'rich boy who gets what he wants' role to the hilt. If only Ella and Ed could be transformed into beautiful people. If only they could take over Scott Stockton's life and fortune.
Enter the Svengali figure of Thomas Startz who is about to make their dreams come true.
Sample a true horror psychothriller with a slow burn.
Ghosts, Werewolves and Zombies—Oh My! A Collection of Funny Short Stories Sarina Dorie
These stories contain randy vampires, naughty necromancers and ghouls who just want to have fun. This quirky collection gathers the funniest fantasy and weirdest paranormal stories written by award-winning author, Sarina Dorie. Included in this book of treats are stories previously published in magazines such as:
Putting the Romance Back into Necromancy
Five Tips for Outsmarting Satan—and Your Students
Bite Me
Zombie Psychology
Night of the Living Dreadcrumbs
A Ghost's Guide to Haunting Humans
In all, there are seventeen tales to transport you to another world and tickle your funny bone.
Anti Life Allen Kuzara
The opposite of life isn't death; it's something far worse.
In an anarcho-capitalist future, space-based corporate settlements have replaced the State. Colonel John Alvarez, a fifteen-year veteran, is unwilling to waste more years leading missions into deep space. He wants to start over and make a new life with his wife and son.
But when a distress message from a distant research probe is received, Novos Corp reactivates Alvarez's contract. He must carry out one last mission, a rescue attempt. Unknown to Alvarez, however, is the hidden threat that awaits him, one that—if he cannot stop it—will doom humanity to a fate worse than death.
BODYSWITCH David Callinan
Jack Madigan has a perfect life. He runs a mission in the Bronx helping New York's poor and homeless, the lost souls of the city. His wife Kerry works on a campaigning newspaper. They are not rich but they are fulfilled. And they are about to have their first child.
Sadistic sociopath Ernie Mason is released from prison, the poor black brutalised kid from the Bronx. He gets drunk, steals a car and goes joyriding in central Manhattan. Ernie Mason hits Kerry full-on, killing her instantly and killing himself.
The bottom falls out of Jack Madigan's life. But then he is made an offer no other human being has ever been given – the chance of seeing his wife beyond the grave. But he must let a recently departed soul occupy his body. Guess who?
Sample this thriller.
Out in the Bright Bright Light D W Watson
They say change is good. They are fools.
After the Loss cost the Soma their best and brightest operatives, they still have to protect Earth Prime.
Meet; NUNN, with retirement postponed, the old warhorse's disposition isn't improved by his new teammates. FARRELL, since The Loss, the technician has found himself thrust into the field, and he's finding it – interesting. And then there's CHAPMAN. Trying to make the best of being stuck in the middle by utilising her most devastating weapon, disappointment.
The trio hunts the source behind a rampaging larger-than-life teddy bear. Struggle to close breaches in space/time, battle enemies extra- and terrestrials as well as unthinkables, no one would dare dream about.
But their hardest challenge? To band together and work as a team.
Ascension G M Sherwin
From bestselling author, G M Sherwin comes a short but terrifying story
A sacrifice will be made & terrifying truth revealed on this night.
The night will change the lives of at least one, for some, there will be no going back.
Pocket Wilderness & Other Horrors Jason Ingolfsland
Two brothers hike the Appalachian woods, stalked by men with brutal intentions. A man wakes up in a car trunk with temporary memory loss. A loner sees a monster in the theatre seats. A Claims Analyst discovers he isn't alone in his hotel room.
A collection of four horror stories, Pocket Wilderness & Other Horrors tells the tale of men who must step outside their shell, face their fears, and find out who they really are. But no matter how hard they fight, can they survive the horrors that surround them?
Knock Knock Adam Dark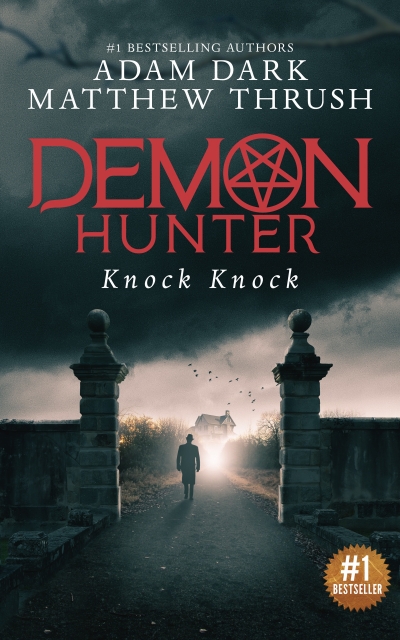 What happens when you ding-dong-ditch the house of a serial killer?
What if he sees you?
What if he was supposed to be dead?
What if a demon lives in the house?There has never been an incident in Oakwood Valley until July 4, 1991, when four kids went missing. This is the story of six friends who knocked on the wrong door, at the wrong time, on a wrong night.
Tales from the Canyons of the Damned Omnibus One Daniel Arthur Smith
Nominated in the P & E-Readers' Poll for Best Fiction e-zine published in 2016!
This Omnibus edition of Tales from the Canyons of the Damned consists of Eighteen sharp, suspenseful, thought-provoking short stories – from Nine of today's top speculative fiction writers.
Dark Sci-Fi Slipstream Tales like you've never read before.
Worry No More Colin Devonshire
Set in Hua Hin and Bangkok, Thailand. Horror, crime and mystery. The tourist town of Hua Hin is considered as a quiet place where nothing happens. Don't you believe it! How can Thai twins become Siamese twins? You will have to think about that. No need to feel sorry for them, they like eating people! A mother and son team of debt-collectors have a nasty habit of setting fire to their victims. A successful casino lets things go to his head with his dream of remaking the classic 'Freaks'.
Transformation ID Johnson
Cadence Findley knew nothing about vampires until one fateful night when she met one at a party. Now, her friends are dying, and they're coming from her. With the help of a secret vampire hunting society, will she become the victor or the next victim?